Order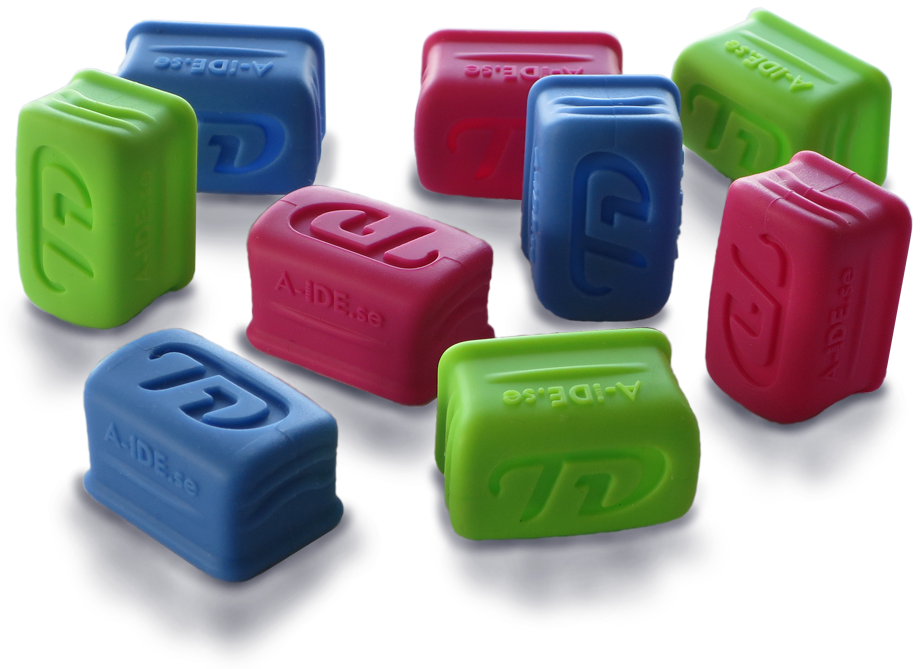 A package of 3 pcs of DextroTop normaly cost 8,5€ outside of Sweden. Includes fee and post deliveras. *
Right now you can order them to a reduced
Introductions price 7,5 € per set!
Included fee and normal dilivery. *
* Payed by bank transfer in Euro or Sek.
Other currencies may add 3-4 €.
Chose and pick any combination of colors. Green (Lime), Blue, Pink (Cerise)
Click the button to redirect to the order form.
(A Googleform just for this product)
Background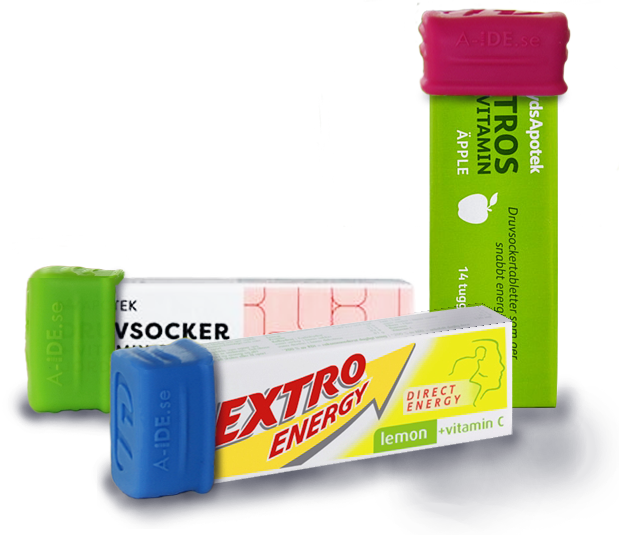 Relatives and friends with diabetes (T1D) asked me if I could come up with an idea of storage or protection for "Dextrosol".
Assignment accepted!
After a lot of thinking and sketching I had found the "perfect" sulotion!
That's what I tought...
After some tests in the testgroup we saw that the first shot was not good enough.
Back to the drawingboard again and agian...
Result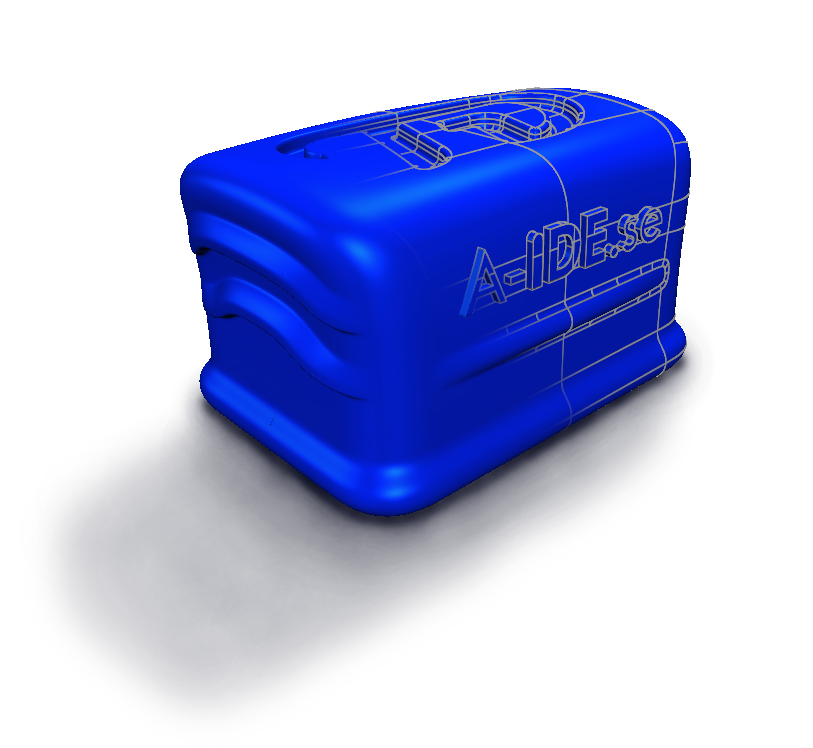 Finally both my testgroup and myself was satesfied and we think it become a realy good product. A strong product for rough times, but at the same time easy to find both in dayli, aswell as in emergensy use.
Easy to use for people in all age.


Finaly it led to a product that are protected to shape and function according to EUIPO.
You can use DextroTop in different ways. The easiest way is ofcourse as a top on a open package to keep it fresh and avoid dirt on tablet and in pocket.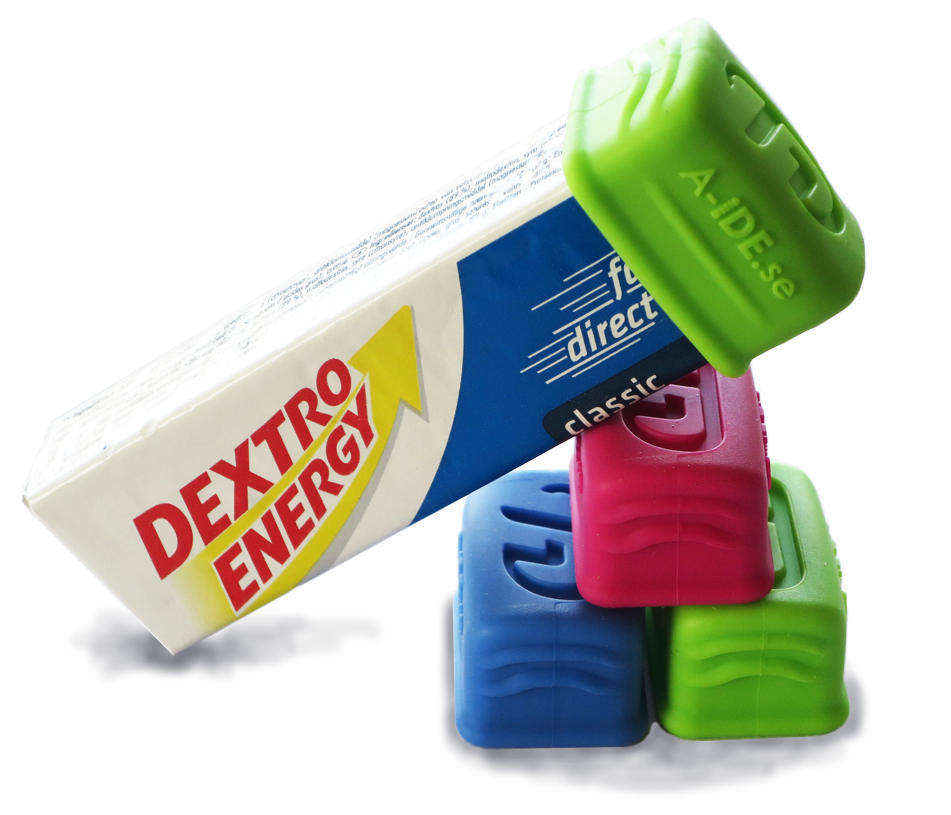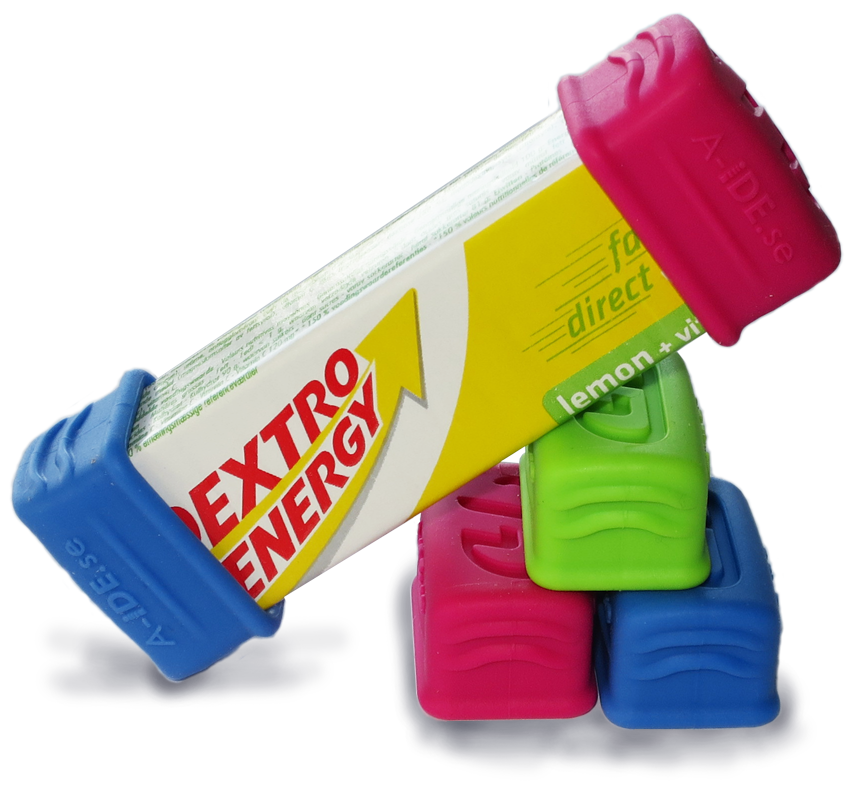 If you put a DextroTop in both ends, you even keep the last fresh with all four corners intact.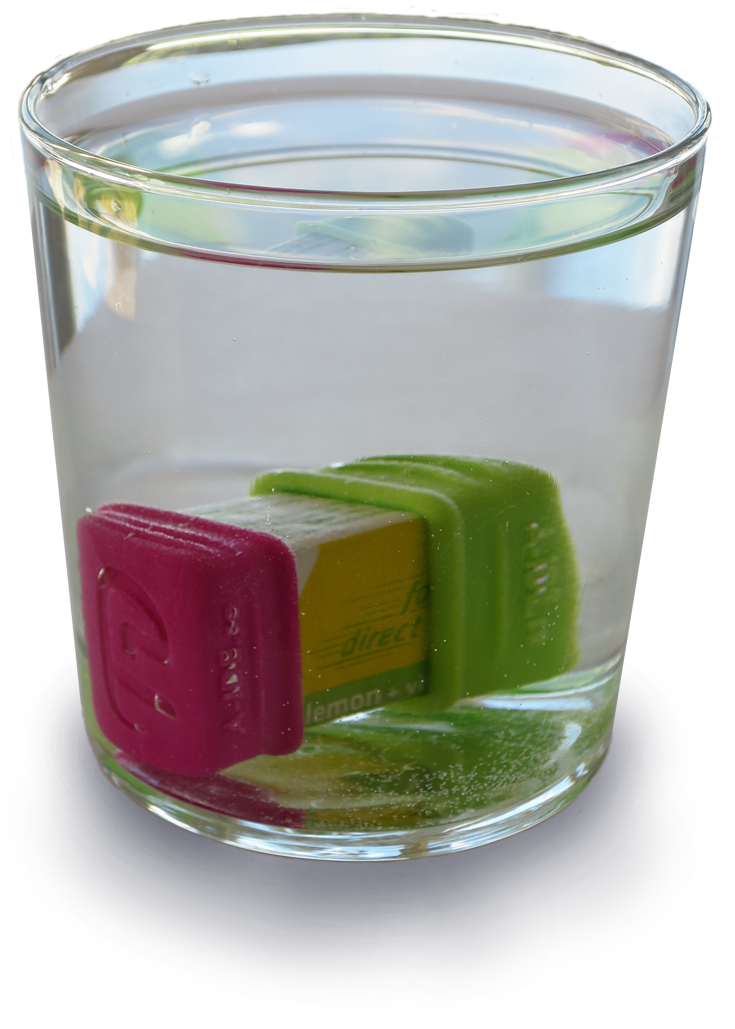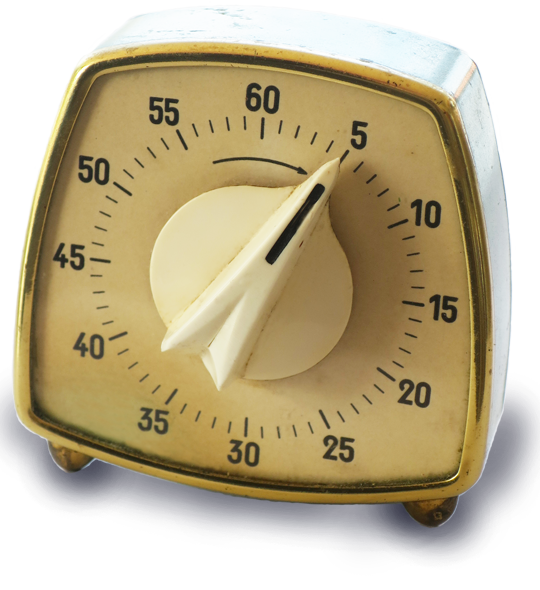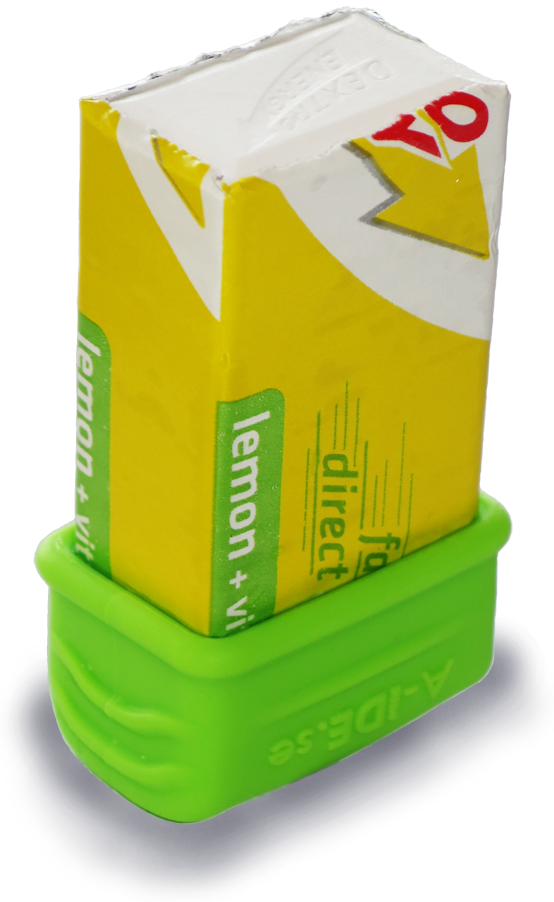 As long as the paper are intact, tests showes that DextroTop make it waterproof more than 5 minutes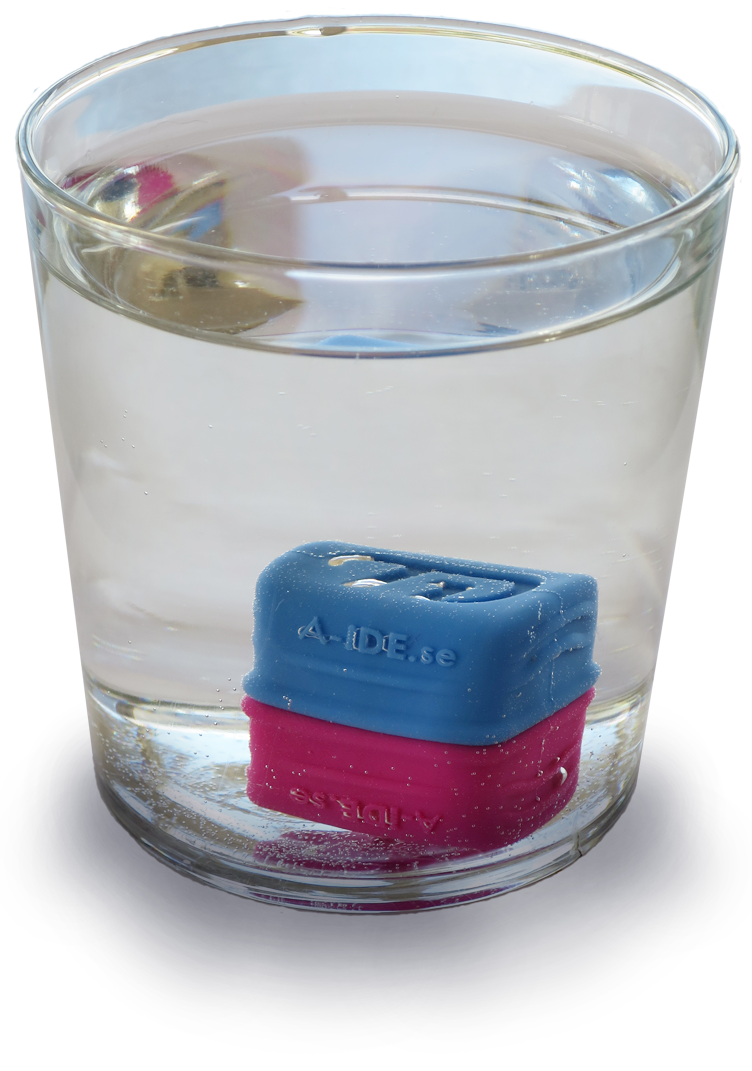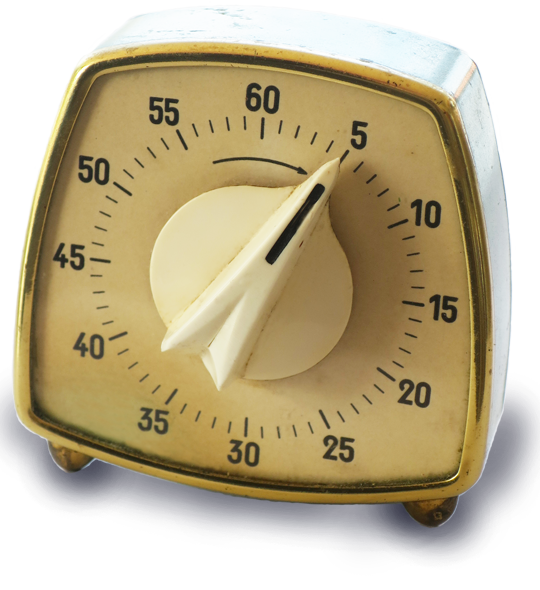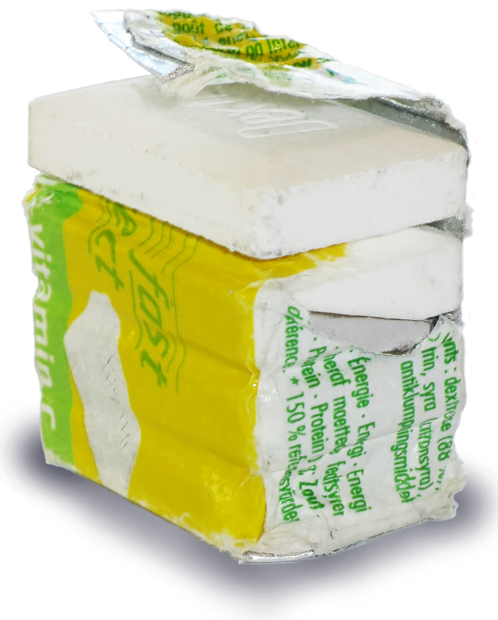 To do it even better, you do small package of four tablets with two DextroTops. Test shows that even packakge with bad wrapping will be waterproof more than 5 minutes. This small handy pack will stand quit rough days.

Order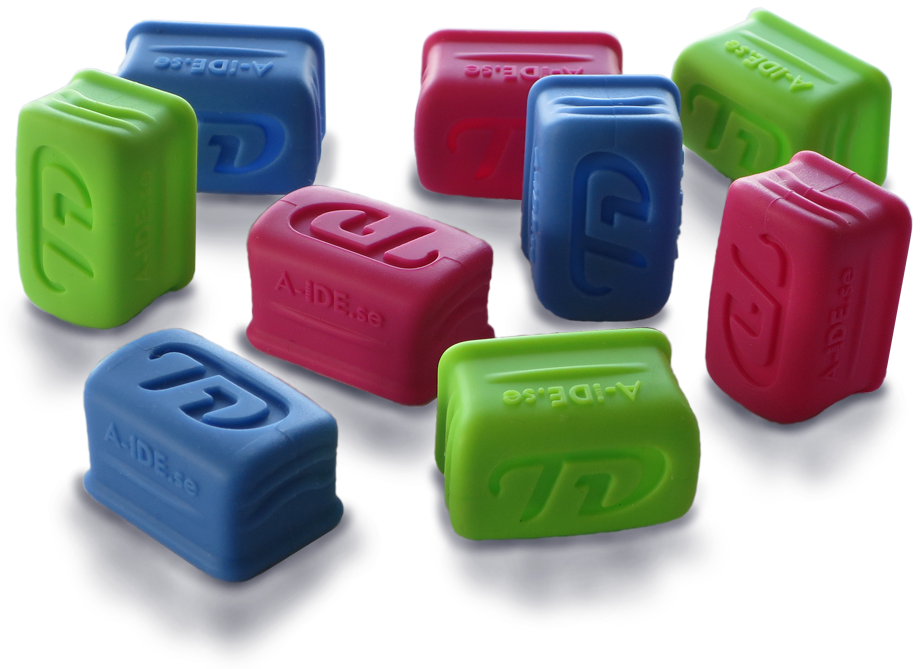 A package of 3 pcs of DextroTop normaly cost 8,5€ outside of Sweden. Includes fee and post deliveras. *
Right now you can order them to a reduced
Introductions price 7,5 € per set!
Included fee and normal dilivery. *
* Payed by bank transfer in Euro or Sek.
Other currencies may add 3-4 €.
Chose and pick any combination of colors. Green (Lime), Blue, Pink (Cerise)
Click the button to redirect to the order form.
(A Googleform just for this product)